Nick and Kevin Pokemon Fan Site
---
Pokemon Rocks Minneapolis
Pokemon Rocks America America is now in Minneapolis at the Mall of America.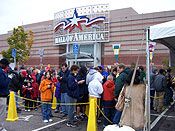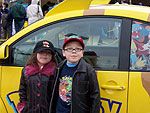 At Pokemon Rocks Minneapolis there was a stage show also they were giving away Aurora ticket so you can catch Deoxys.
Also there was a Trading Card Game tent where they had a tutorial on how to play the game and everybody was battling and trading too.
There was also the area where you can play your game and go in the Union Room where you can Chat, Battle and Trade wirelessly by using the Game Boy Advance Wireless Adapter.
There was also carnival games, free giveaways and prizes at the Mall of America. This event will last until 4:00 P.M. so get down there now to go to Pokemon Rocks Minneapolis.
Pictures and Videos only available at pokemon.com