Nick and Kevin Pokemon Fan Site
---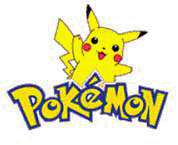 We've Moved To
http://pokemonfan18.wingsketcher.com
Our Other Stuff:


View My Guestbook
Sign My Guestbook

Updates/News

We've Moved!


we now have completely moved to
the new host. You can get to our new
web site by going to:
http://pokemonfan18.uhostnow.com or
http://pokemonfan18.cjb.net also our
old web site will still be so you can still go on it
but it will not be updated. More info is at the
News page.

March 26, 2005 by Nick

2 New Web games!


I added 2 new web games they
are tic-tac-toe game and pong
game and they are Pokemon themed.

March 8, 2005 by Nick

Games Updates


I added info for Pokemon Emerald
game and I added the picture for
Pokemon Dash

January 24, 2005 by Nick

Minor Updates


I added more contact information for
both of us and I added Trainer Cards
on the About Us page and we won 1 more award
from Pikachu's Hideaway.

January 14, 2005 by Nick

Oekaki Added


I just added a Oekaki and I added
the links to our other stuff on the
home page too.

January 3, 2005 by Nick

News on home page Installed


I have installed the news on the home page.
Now you can now now more in detail about
site updates.

January 3, 2005 by Nick
What's Coming Soon
Nothing Yet
<![if !supportEmptyParas]> <![endif]>