Nick and Kevin Pokemon Fan Site
---
Pokemon Rocks America
Pokemon Rocks America is coming to Florida on Saturday in August.
There bring the Pokemon Gamer's Den which will showcase old and new Pokemon stuff and in the gamers den you can play Pokemon LeafGreen and FireRed before its even released and you can also try out the new wireless adapter with it too.
They have interactive game stations that will showcase Pokemon Colosseum, Pokemon Box, Pokemon Ruby and Pokemon sapphire.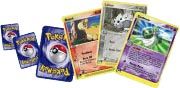 There will also have Pokemon TCG experts to tech you how to play the Pokemon TCG game.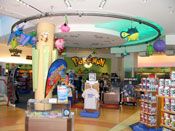 There will be exclusive products from the Pokemon center in NY there too.
They will be bringing lots of Pokemon fun with a stage show, Pokemon Theme Song competition, Trivia Challenge, Freeze Dance and more.
You can also see their Pokemon Characters live you can also take a look at the Pikachu Volkswagen Beetle cars and you can cool of at the Water Pokemon Misting Tent.
The part will start Saturday, August 21, 2004 so you can come down to Orlando and join the party.
Event Information
Pokemon Rocks America in the Orlando, Florida area
Saturday, August 21
10 AM - 4 PM
Wyndham Palace Resort and Spa (Outside)
At Walt Disney Resort
1900 Buena Vista Resort
Lake Buena Vista, FL 32830
Look for event in the Parking lot outside the hotel!