Nick and Kevin Pokemon Fan Site
---
Nick and Kevin web site's 4th Birthday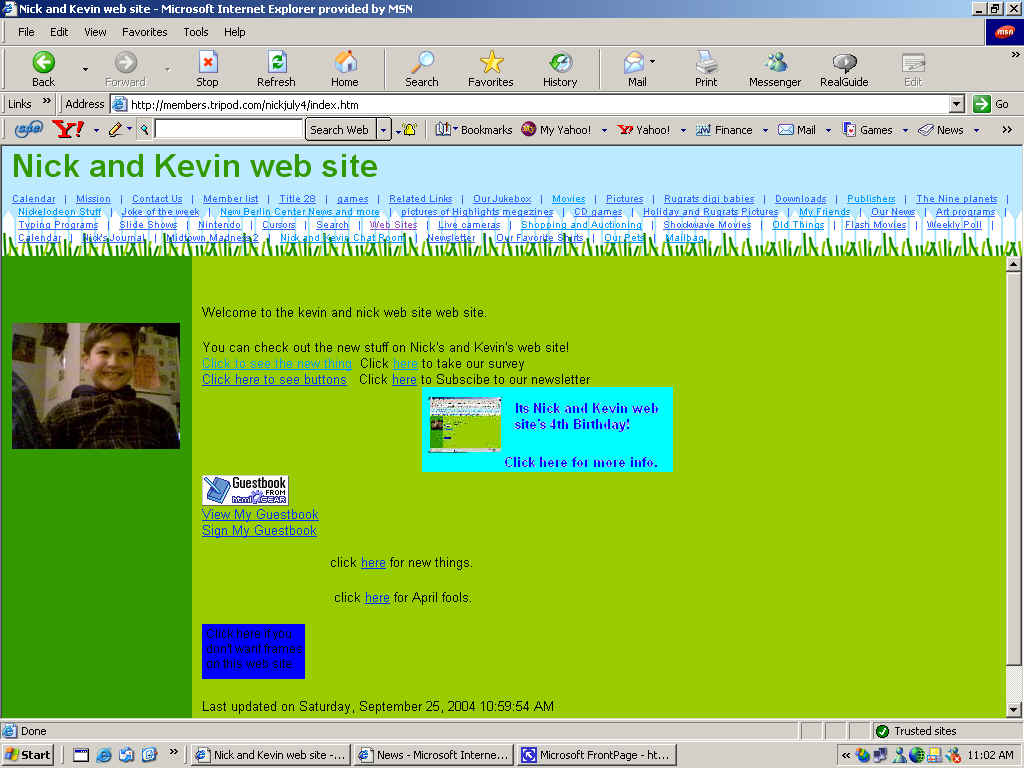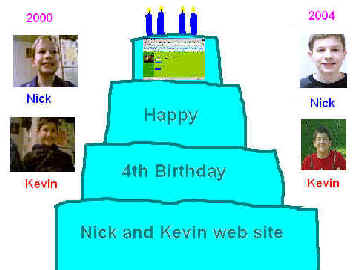 Its Nick and Kevin web site's 4th Birthday.
There is a lot of new and updated stuff with New Pages like Our Pets and Mailbag and there's Updated Pages like Web sites and My Friends page and there's New Web Sites like Nick's Video Game News too!
There is lots of special downloads like Themes and Wallpapers too!
There's even a special Page Builder Contest too!
Just go Nick and Kevin web site for more info.
More info. at Nick and Kevin web site